Law Offices of Robert F. Dwyer, Jr. LLC
Hartford County Attorneys​
Request A Free Consultation
Our firm represents clients who have been injured in a wide range of accidents and circumstances. We have represented clients at trial and in appeals cases, helping to recover well-deserved compensation.
We're a team of criminal defense lawyers that goes the extra mile to guide you through the criminal justice process. From DUI attorneys and DWI lawyers to assault, and other crime issues, we create the best defense for your case.
Get expert advice on home buying and financing, real estate law, property ownership, renting and landlord rights, homestead protection, and tenant rights. With us, you can feel secure that your legal interest is in good hands.
We also provide expert legal services for any divorce-related issue, including divorce mediation, child custody, alimony, and the equitable distribution of assets. Our goal is to get you through this difficult time with dignity and peace of mind.
Choose The Law Firm That Has Your Back
Depend on Us for All Your Legal Needs
When it comes to your freedom and rights, you can't afford anything less than excellence. Criminal accusations and records can affect your career, family life, and reputation. That's why if you or a loved one have been arrested or charged with a crime, you need to look for the best lawyers in CT to fight on your behalf. With this in mind, the Law Offices of Robert F. Dwyer, Jr. LLC serves the Hartford County area and has decades of experience.
Whether you require Hartford County attorneys to handle your criminal defense or you need personal injury attorneys in CT, our firm can tackle the most complicated and intricate cases. We strive to not to stop fighting until every possible defense strategy has been pursued and your legal issues are resolved.
Our team of attorneys has extensive experience in the field and will provide you with the reliable advice and professional representation you need. We pride ourselves on reaching resolutions to our client's problems quickly and efficiently — without going through lengthy trials. Let us help you navigate the legal system and fight for your rights.
Hartford County Criminal Defense Lawyers
Criminal cases can feel challenging and overwhelming if you are the one being convicted. If you were arrested or believe that you are a suspect in a criminal case or even a victim of entrapment, it is crucial that you contact the best criminal lawyers in CT as soon as possible.
A DUI case, for example, can result in serious consequences, including losing your driver's license, having to pay fines and fees, and even jail time. However, if you hire an experienced DUI lawyer in CT, like us, we guarantee that all necessary steps are taken to ensure that you are protected. With our Hartford County defense lawyers on your side, you'll get a second chance at avoiding the long-lasting effects of a DUI on your lifestyle and reputation.
If you or someone you know has received a summons or been arrested, don't hesitate to contact the Law Offices of Robert F. Dwyer, Jr. LLC. You can rest assured that we'll do everything we can to protect your freedom, reputation, and future. Contact us today to request an appointment with one of our criminal defense attorneys.
We Go The Extra Mile For Our Clients
Ready to get started? Contact us today to request a free consultation to see how we can help.
Protecting Your Real Estate Investment
In Hartford County, Connecticut, you'll want an attorney with real estate law experience to handle your transactions. A real estate lawyer in Hartford, CT will ensure that the transfer of property is done legally, avoiding hidden costs and minimizing liability. To achieve the best result possible, you'll want an experienced lawyer to help you understand the contract and provide legal advice.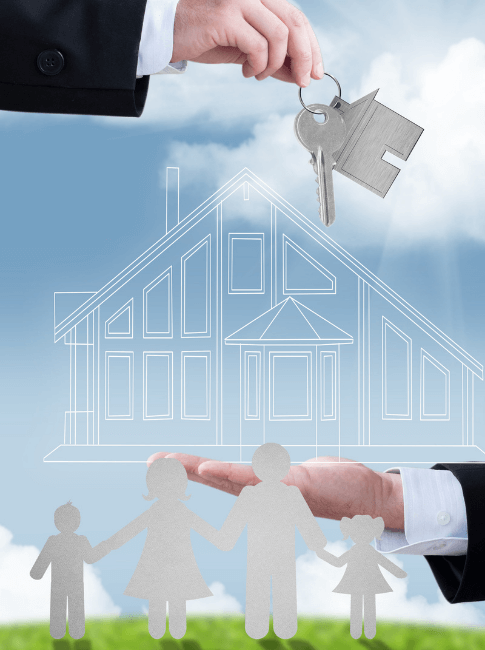 From acquiring title insurance to closing and real estate cyber liability coverage, our skilled attorneys will assure that your investment is protected. The simple truth is that you need a lawyer to confirm a smooth real estate transaction, free from any future problems.
The team at the Law Offices of Robert F. Dwyer, Jr. LLC is diligent and experienced. We are legal specialists that complement your real estate needs. You can rely on us to competently deal with all types of real estate transactions. Whether you're buying or selling a property, talk to our expert CT real estate lawyer to represent you in all real estate transactions.
Get the Compensation You Deserve
Family law covers many different types of cases. This includes divorce, child custody, and parental rights. To help you through a difficult time, our dedicated team can walk you through the necessary legal processes and even prepare you for litigation if required.
We aim to do more than just help you get through a difficult time. We'll fight to make the process easier and more affordable, telling you the best way to handle the situation and filing all relevant paperwork on your behalf. As highly-skilled family lawyers in New Britain, CT, we'll protect your rights and help you navigate through a divorce or child custody change.
We'll work with you to define what matters most and help you reach a resolution. We'll stand by you through each stage of the family law process, protect your rights, and work towards results.
Personal Injury Lawyers in Hartford County, CT
We believe that personal injury claims should be handled discreetly and effectively because every client deserves a fair settlement. However, Connecticut injury law can be complicated. Only those with experience will know how to handle your case with the care it deserves.
If you find yourself in a situation where you feel someone has wronged you and may have caused serious injury, call our injury attorneys in CT. We continuously fight for the rights of our clients and make sure to focus on every intricate detail of your case to ensure the best possible outcome.
The laws can be complicated to understand, and insurance companies can try to avoid providing a payout. They can try to appeal every decision in your favor, so you must be equally represented by an attorney who does not take "no" for an answer. If you want to fight for what you deserve, request a consultation to talk with our attorneys and learn your options.